Save 15% on every order

Change or cancel any time

VIP perks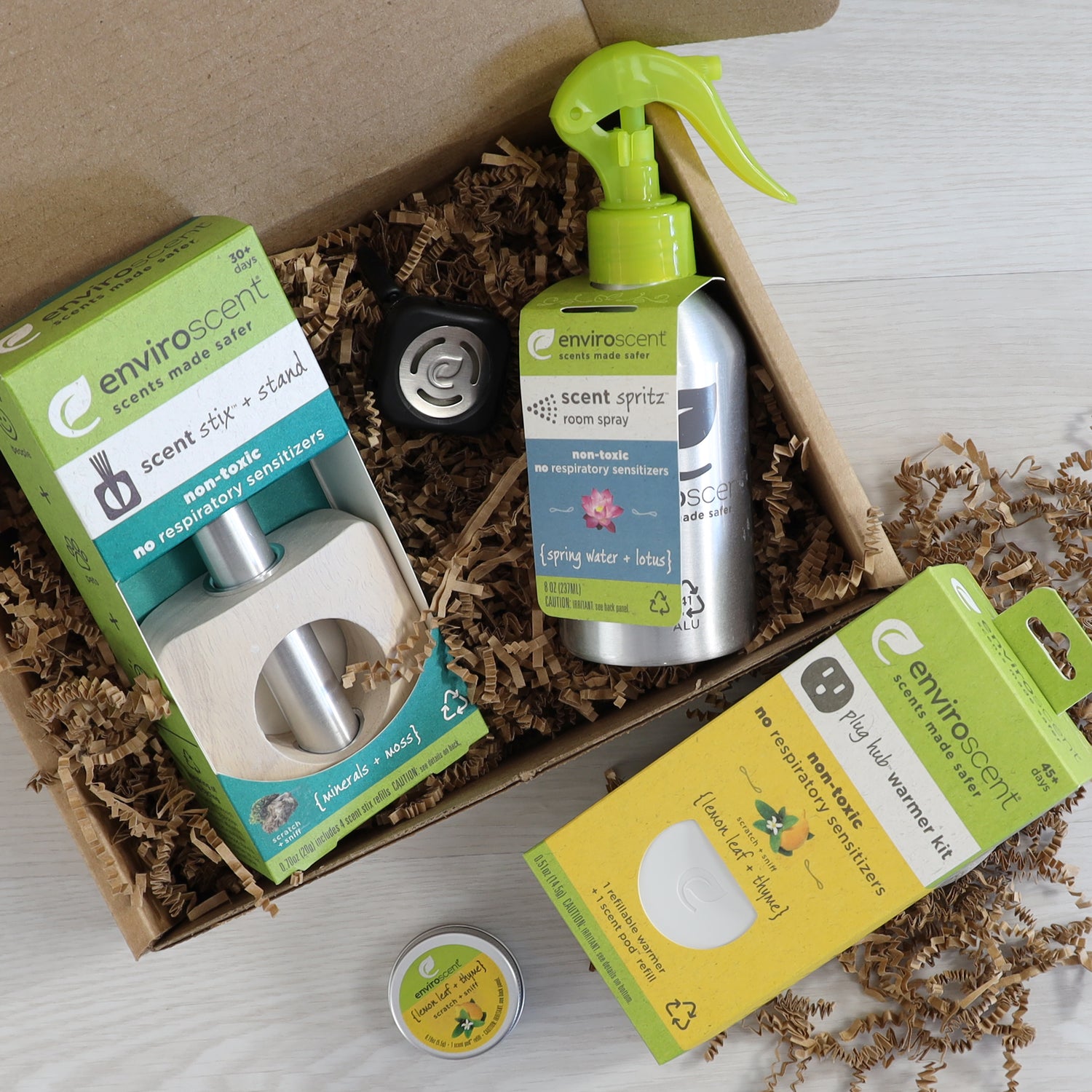 Subscriptions made easy
SUBSCRIBE
Select scent and frequency.
|
CUSTOMIZE
Easily change scents, pause, or cancel an order.
|
CANCEL AT ANY TIME
No worries!
Subscribe Today
Why Subscribe?
Enviroscent is setting a new standard to make scenting your spaces easier and safer than ever.
Free shipping on orders $20+

Includes everything - Starter Kits, refills, accessories & more!

Change or Cancel Anytime

No strings attached. Swap scents, change your frequency or cancel anytime.

VIP Perks

Exclusive access to new scent launches.

Money Back Guarantee

On every purchase (within 30 days). We've got you.
Got More Questions? We've Got Answers.
Does it cost anything to have a subscription?

Nope, it's free to join! You only pay for your products (at a discounted rate). It's a big thank you from us to our most loyal scent enthusiasts.
How do I cancel my subscription? 

To cancel any future subscription shipments, simply log in to your enviroscent.com account, click on manage my subscriptions, and hit the cancel button.

You may also speak to a customer support representative at 1-866-427-7172, Monday thru Friday 9am - 4pm EST or email us at customers@enviroscent.com.
Can I switch scents when I want to? 

Absolutely. Simply log in to your account, choose the "manage my subscriptions" tab, and edit your scent choice.

All scent changes must be done one business day or more before the scheduled shipping date. Otherwise, your scent change will not be initiated until the following delivery.
When will my subscription come?

Whenever you'd like. Our subscription program is meant to make your life easier, not harder. So while we have a few "preset" options, it's completely customizable to your needs.
Can I still take advantage of discounts and promotions if I have a subscription plan? 

At this time, we can't offer stacked promotions, but here's the good news: you never pay full price with our subscription plan. All your refills will always be discounted 15% – plus free shipping on any order $20+, including any subscription item(s).